If you would like to listen to Christmas music online, check out our list of online radio stations below. I have tried to choose stations that are user friendly.
These stations are ideal for playing during Christmas parties because you won't have to keep changing your tapes or CDs! Also, they provide very mixed selections of music.
Click the logos or links to listen to the radio stations.
Sky Radio – The Christmas Station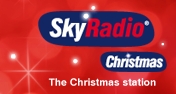 Sky Radio – The Christmas Station is one of my favorite Christmas radio stations. It is provided by one of the most popular radio stations of the Netherlands, "Sky Radio 101 FM". This Christmas radio station is available online every year from around the beginning of October until just after Christmas.
This station plays a mixture of traditional and contemporary Christmas songs by famous international artists of the last few decades. The vast majority of the songs are in the English language. Once you have the player open, if you click "Bekijk de playlist" you will see the current playlist. Music is played non-stop apart from the odd radio jingle and a brief, approximately 1 minute long, summary (in Dutch) of the main news every hour on the hour.
Chroma Radio XMAS

Chroma Radio XMAS is an online Greek Christmas radio station. There seem to be no breaks whatsoever. There is an amazing mix of Christmas music here. While there are songs sung by famous international artists (e.g., Cliff Richard, Eric Johnson, and Barbra Streisand), there are also instrumental (e.g., Celtic) Christmas tracks.
Big R Radio Network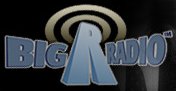 Big R Radio Network (based near Seattle, U.S.A.) hosts several Christmas radio stations. Click the logo on the right to go to their website or click one of the links below to listen to one of their Christmas stations.
AccuHolidays

AccuHolidays is part of the website AccuRadio, a multichannel Internet radio station. AccuHolidays itself features a wide selection of channels that all play Christmas music. Each channel plays a different style of Christmas music so there will definitely be something for everyone. Moreover, the site adds a new Christmas channel every day during its "Countdown to Christmastime"!
Click the logo (above right) to go to their website or click here to listen to their main Christmas channel.