The Christmas-related records listed below were researched in August 2009 using the Web and specifically the Guinness World Records website.
Please contact me if you think any of these records have since been broken or if you know of any other Christmassy records!
Largest artificial Christmas tree (Brazil)
The world's tallest artificial Christmas tree, named the 'Peace Tree', measured 52 m (170.6 ft) and was covered in green PVC artificial foliage. The tree was on display in Moinhos de Vento Park, Porto Alegre, Brazil between December 1st 2001 and January 6th 2002. It was designed by Grupo Sonae Distribuição Brasil.
Largest Christmas tree structure (Brazil)
The world's tallest Christmas tree structure was made entirely of lights and measured 110.11 m (361 ft 3 in). It was made up of 37,000 red-hot lights and 2,000 strobe lights. The tree was created by Energipe – Empresa Energética de Sergipe S.A, Aracaju, Sergipe, Brazil on December 26th 2007.
Largest collection of snow globes (China)
The largest collection of snow globes is owned by Wendy Suen (China). She has over 2,050 different snow globes (counted at the end of 2008), which she has been collecting since 2000. For updates, visit Wendy Suen's Collectors' Quest profile and Wendy Suen's Windows Live space.
Fastest time to carve a turkey (England)
The fastest time to carve a turkey is 3 minutes and 19 seconds. This record was achieved on June 3rd 2009 by Paul Kelly, managing director of a turkey farm near Chelmsford, Essex, UK. Paul Kelly and local butcher David Harrison competed against each other to achieve the record. The rules were as follows: Each carver had to produce at least 14 portions of turkey, 10 of which had to be breast and dark meat, two of which had to be wings and two of which had to be drumsticks. Each portion had to weigh at least 150 g (5.3 oz) and the carcass had to be left "clean". To ensure this, Guinness World Records stated that the carcass had to weigh less than 30% of the original cooked weight.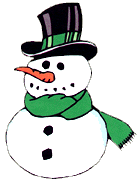 Tallest snowman (USA)
The record for the tallest snowman is 122 feet and one inch. The snowman, which was actually a snowwoman named "Olympia", was made in February 2008 by the residents of the ski town of Bethel in Maine, USA. Olympia weighed 13,000,000 lbs. and featured eyelashes created from discarded skis, bright red lips made from painted car tires, and arms made of 30-foot-tall spruce trees. She wore a giant red hat and a 130-foot-long scarf. She took several months (until July 2008) to completely melt away. The previous record for the tallest snowman was 113 feet and 7 inches. This snowman, named "Angus, King of the Mountain", was built in 1999, also by the residents of Bethel, Maine! For more information visit the official Bethel Maine snowwoman website.